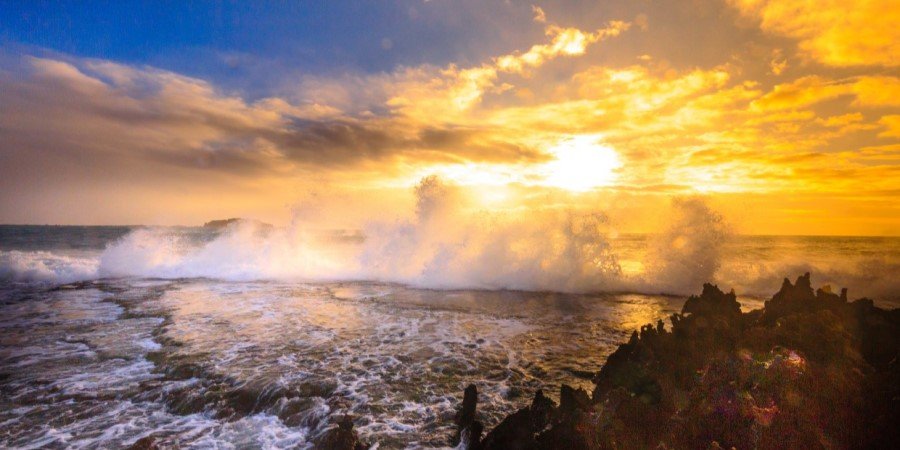 2020: the pandemic is leading consumers and businesses to re-assess how they purchase and how they sell. As always, times of crisis become a catalyst for change. In our case the data shows an unmistakable trend: the shift online and toward more virtual interactions is accelerating and driving a wedge between the high performers that adapted and saw revenue grow, and the low performers that did not. How did they do it? How did they adapt their go-to-market strategy? Let's dig into the data…
Consumer spending patterns are shifting in response to the pandemic, accelerating secular changes that were already under way
The shift to online commerce is well documented over the past 20 years. As the annual US census data shows below, online retail has been consistently growing its share of wallet with consumers for the past twenty years at the expense of bricks-and-mortar retailers. If anything, the recent results from April 2020 Monthly Advance Survey show how the trend, if anything, as accelerated further. Online purchasing has become for consumers not only a matter of convenience, it is now a matter of survival and the default option for many households.


Likewise, the pandemic accelerated a secular shift to digital/virtual for sales teams worldwide
Just as the shift to B2C sales is accelerating, so are B2B sales shifting to a greater focus on virtual, online interaction and experiences. An increasing share of sales reps report spending more time interacting with prospects and customers through virtual means such as video calls, emails, text, chats, etc. Not surprisingly companies that support virtual interactions such as Microsoft (through its Azure cloud services) or Zoom (through its video conference call service) have so far done very well in 2020. The underlying message remains the same: the world is shifting online and that applies to all segments, including B2B sales.


Market leaders responded to the virtualization of sales by shifting resources and accelerating their digital transition through data management, automation, and targeting at scale
High performing organizations, businesses that saw the revenue grow through the challenges of the last two years, adapted successfully to the shift online by taking action on three fronts: people, processes, and technology. The typical high-performing business was 2x to 3x more likely to have shifted sales resources toward virtual channels, and increased inside sales reps and sales development reps (SDR) headcount by about 6 to 7%.
The similarities and contrasts in processes were fascinating to us. Both low and high performers for instance reported using a single-source-of-truth CRM system, and both reported customer experience as a key differentiator (how humbling!). However, the gap between the two groups was really pronounced when it came to real-time engagement and analytics, and having a fully defined AI strategy (see figure 3). Likewise the gap in tools was the largest when it came to the use of automation, both sales automation and marketing automation.
So now what?
The themes surfacing in the most recent data we have are clear:
The shift toward online, data-driven interactions is accelerating for both consumers and businesses
Businesses that thrive are truly data-driven and have adopted the modern go-to-market playbook, relying on real-time analytics and automation to accelerate sales and revenue growth
Businesses that survive will embrace digital transformation to become truly data-driven. This will impact all aspects of their go-to-market strategy and affect all customer-facing functions. Where do you stand?
About Pierre Elisseeff
Pierre has worked in the communications, media and technology sector for over 20 years. He has held a number of executive roles in finance, marketing, and operations, and has significant expertise leading business analytics teams across a broad set of functions (financial analytics, sales analytics, marketing and pricing analytics, credit risk).