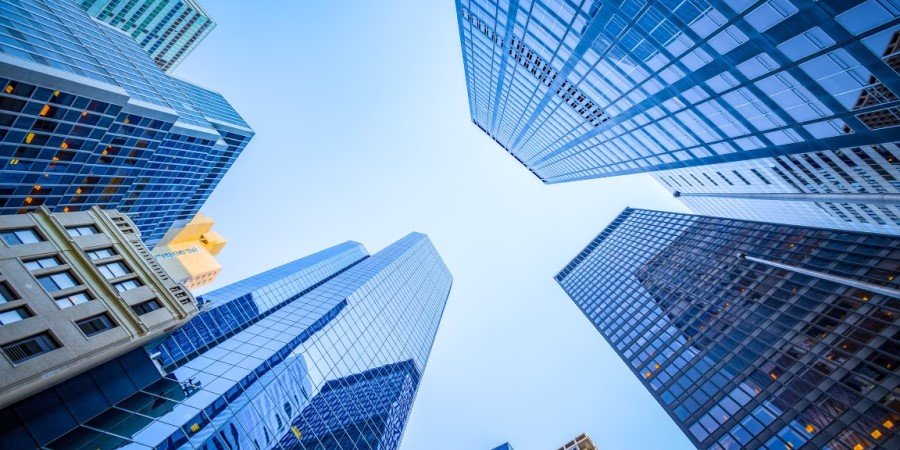 As the year closes, we thought it would be helpful to reflect on the lessons we have learned. It was a challenging year for most, one that accelerated the ongoing digital transition for all. Perhaps the biggest lesson was that those who adapted have thrived. Why did some players thrive while other struggled? We have distilled below key insights that your business can implement for growth in the new year.
Lesson #1: Take a data-driven approach to sales performance
A lot has changed for sales teams this year, including longer sales cycles, a shifting channel mix, and a shifting product mix. As companies embrace digital approaches, many traditional methods have become less effective, and in some cases obsolete. Top performers this year harnessed the power of data to identify the best opportunities and capture them through a disciplined, data-driven selling approach.
Most sales leaders know their numbers and would argue they are data-driven, so what does it mean? The growing adoption of CRM systems means a lot of sales data is now available to take a moneyball approach to selling. Those who methodically embrace their data can realize double-digit growth through implementing better practices.

✅ Do you know your addressable market at the prospect level?
Do you know where your prospects are, or do you rely on your reps to bring a book of business? Do you understand which prospects are ready to buy and why, or are you taking a shot in the dark every time?

✅ Do you know which specific prospects to target?
How good is your propensity scoring approach? Machine learning techniques now enable meaningful improvements in identifying specific prospects with a high likelihood to buy. How have you updated your targeting approach and propensity models?

✅ Do you understand your optimal sales activity model?
Do you know how your reps are spending their time? Are they spending too much time on long-term relationship building and not enough time on closing tactics? How many calls, meetings, and visits does it typically take to close an account?

✅ Do you know how to coach your reps at scale for better performance?
Once you mine your CRM data and understand what activities are effective and with what lag, you can coach individual reps with specific recommendations on the right mix of specific activities that maximize both short-term and long-term performance. How do you coach reps today? Do they have visibility and actionable insights into sales activity gaps?

Lesson #2: Optimize your customer experience to grow revenue
Customers now expect their purchasing experience to be seamless, digital, and integrated. The pandemic accelerated the digital transition and highlighted the contrast between those who have mastered an effortless customer experience, and those who have not. When optimizing a customer experience, the devil is in the details. Successful operators focus on tracking the little things end-to-end and understand what is most relevant to their customers. The best players anticipate and address issues before they happen, and realize outsized customer base growth as a result.

✅ Are you capturing the right customer experience metrics?
Are you able to tie those metrics, such as NPS, back to financial outcome metrics? While NPS is widely used, in some cases other metrics, such as effort scores, show a better linkage to financial outcomes, proving more effective in managing CX efforts in a way that impacts the bottom line.

✅ Have you deconstructed your customer experience and do you truly understand where the gaps are?
Having a detailed understanding of every step of the customer journey is key in identifying and fixing the many gaps that are inevitably found. One of the keys to doing so is understanding which factors are leading vs. trailing indicators of a good customer experience. Do you know your leading indicators across the customer journey, and are you managing them?

✅ Can you predict which customers are happy and which ones are not?
The best players link operating metrics to specific customer outcomes, and can anticipate the impact on the customer experience, mitigating it in real time.

✅ Are you coaching your reps on metrics that you know have a meaningful and measurable impact on the customer experience?
Often times what matters is not actual operating performance such as cycle times, but setting proper expectations with customers. Are you capturing and tracking those expectations?

Lesson #3: Anticipate collections issues in a changing world
Just as buyer behavior is evolving, so is payer behavior. In the past year, some segments have thrived while others have struggled. When drivers are changing so quickly, measures such as payment history may no longer be as relevant for predicting payer behavior as they once were. Machine learning, paired with the right domain expertise, allows you to quickly identify emerging micro-trends and anticipate collection issues. Recognizing these changes and capitalizing on them can result in major cash savings for businesses that master the evolving customer-to-cash process.

✅ History doesn't repeat itself, but it often rhymes
Many have argued the death of training models with changing customer behavior. The key is (i) looking for invariants, and (ii) identifying new and evolving segments through proper anomaly detection and clustering. Yes, customer behavior is changing but so are the techniques for tracking said behavior.

✅ Are you tracking the right collections metrics?
Did your metrics show unexpected changes in collections behavior this year? If so, you probably need to update your framework to properly capture underlying customer behavior.

✅ Can you tell, as the invoice is generated, whether it will end up being litigated or not?
The best operators can reliably anticipate collections issues and focus their resources accordingly. Are you taking a targeted, segmented approach to risk management? Can you anticipate collections issues in real time?

Lesson #4: Extract the most value out of your business data
Every single business faces data integrity and data quality issues. Many businesses struggle with it and fall behind as a result of making poor or slow business decisions. By contrast, top performers embrace data management and leverage modern techniques to cleanse, maintain, and structure their data at scale. The result: a solid data ecosystem that enables truly data-driven decision-making.

✅ Do you have data issues? You are not alone
Data quality is a pervasive issue, with 75% of business leaders in a recent survey saying they were not confident in the quality of their data and only 14% acknowledging they had access to all the data they need. Acknowledging this reality is the first step toward managing it effectively.

✅ Do you have an effective process for address parsing and cleansing?
Addresses are a fundamental building block for most enterprise data. It is a key input to resolving customer, supplier, partner, and other records. In many legacy systems addresses were input manually and poor data quality leads to reconciliation issues and low match rates across data sets. Modern natural language processing (NLP) techniques now allow effective matching and cleansing of most address data.

✅ Do you have an effective process for deduplicating and matching records across data sources?
Many of our clients have grown through acquisitions and end up with a patchwork of systems with different data standards, legacy issues with duplicate records containing ambiguous or low-quality data. In many cases these issues can be addressed through the process of entity resolution, which leverages modern machine learning techniques to accurately resolve data ambiguity across records. Done properly, it allows businesses to build a better "360" customer or vendor profile, and significantly improve data match rates across systems and silos.
G2M Insights supports business leaders across all areas related to go-to-market strategy and execution
Our team has generated upward of billions in value for our clients through better go-to-market strategy and tactics. Our deep, technology-enabled sales and customer analytics will help you develop a truly data-driven go-to-market plan, make better pricing decisions, identify and manage performance issues as they occur. Our professionals can help you build your data ecosystem, accelerate AI adoption, and deploy scalable models in your organization.